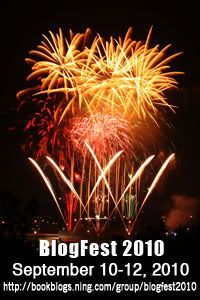 First off, I'd like to say thank you. This was a great event, with a great turnout, and excellent excellent book recommendations. I'll probably be doing a recommendation post in the next few days (for those who were around for Got Books?, this will likely look familiar). Thanks to Cinnamon of A Journey of Books for organizing, and thank you to all my new followers. I hope you stick around and say hello! I'm sure we'll have a great time getting to know one another.
On to the best part now... I thought the turnout was so fantastic, I made the impromptu decision to add a second winner. So...without further ado, here are your winners (courtesy of random.org):
Both winners have been e-mailed, and have 48 hours to reply before another winner is picked.
Again, thank you so much for stopping by. I had a great time, and hope to get to know you all better as we move forward!